Creative Viral,TV & Social Rough Ideas
Creative Ideas: Yuri Jai
Storyboards: Vince Rodriguez
2 Week Turnaround Time
Quick Note:
Mostly, the reoccurring thought I had for these ideas were to "Dramatize the Simple." Exaggerated ideas that's not too outlandish... that hooks and haul you in. One of my objectives was to take the #maacover meaning and apply it within different scenarios purely from a viral standpoint, at first. How would #maacover be used in a lateral sense instead of always a literal sense. For instance a person and their car doing things in their day to day... wear and tear... time for a #maacover. How about we change the environment, step away from the inspirational branding potential video ideal/ aesthetic a bit and maybe even poke fun at ourselves. There's room to be silly and foolish. My overall goal with these ideas from a consumer perspective or even my perspective is "i'm thinking about it even when i'm not thinking about."
Viral Vid Concept 1
Title: Lil' Miss Sunshine
Working Tag: Don't be out shined...

Rough Idea: The 2014 Lil Miss Beauty pageant is taking place. As we begin the vid the contestants have been
narrowed down to 3 finalist. The remaining 3 6-year-old girls eagerly await the host to announce the winner.
The room begins to silence and the host says "and the Winner is LIL MISS SUNSHINE..."
(audience fully applauses then immediately shortens to a sporadic clap here and there)

As the camera pans across the faces of the disappointed, angry, pouting 3 girls... out comes the brightest and most shimmering yellow oddity anyone has ever seen. A car with 3 wheels, 1 door and an inconvenient sunroof strolls in front of the salty runner-ups to be crowned Lil Miss Beauty 2014.
Audience is speechless, the 3 runner-ups are throwing tantrums, crying and being sassy all in one breath with the
occasional snapping of fingers.
(similar to Toddlers and Tiara's)
End card says "don't be out shined... It's time for that #MAACOVER."
Viral Vid Concept 2
Title: The Collector
Working Tag: Beware of Noah...


Rough Idea: Video starts off in a pitch black dark room. The only 2 sources of light are being emitted from the thunderous flashes from the outside storm seeping into a small window and the small desk lamp shinning down upon a work table covered with miniature car pieces. Under that small spotlight is a man, possibly senile to some
but if you listen, he comes from an esteemed lineage. The scene continues with the man repairing and building miniature cars. Not just one car here and a different car there. But always 2 of the same car. As he works his voice narrates "My great great grandfather was responsible man. He took pride in his work. As an engineer, builder and handy man. He had an uncanny talent for building and restoring stuff. In a way i'm no different turning something
that seems forsaken back into a cherished love"

(at this point the man has walked over to his mantle/shelf that contains a multitude set of cars)
(then someone clears their throat)
(camera pans to the right and there are 2 real life size similar cars beside each other with 2 different families)
The man stares at them strangely and ask "you guys comfy?"
The kid replies "Gee, thanks for fixing our bumper Mister, but can we leave now?

Man looks at the window as it rains.... and turns back to the families and says in a creepy manner
"Not for about Forty days..."
End card "Beware of Noah... (next line) It's time for that #Maacover"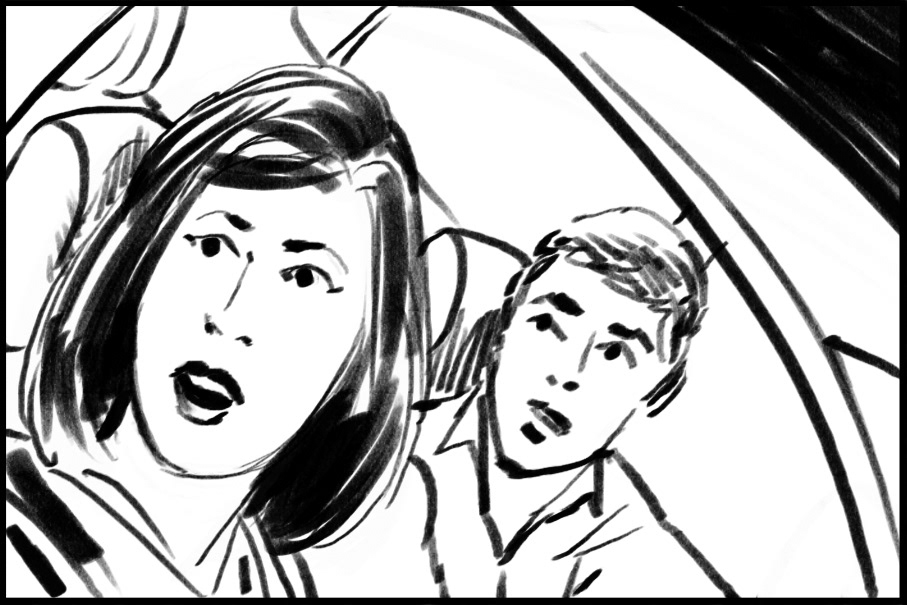 Commercial Concept 1
Title: Sand Car
Working Tag: Summer is Back...
Rough Idea: In response to the blow back of reusing the same footage time and again. At the beginning of this vid, we sorta take a jab at ourselves by beginning it with 3 Maaco technicians working. From the crop of the shot its indistinguishable of where they are exactly. Only thing you can make out is the Maaco tag on the shirts and a bright light from the back. Even the copy/verbiage will begin in a similar way.
"At Maaco, were industry experts at paint and collision. We take the necessary time to do the process right, with absolutely no shortcuts. Because we want every driver to feel 100% confident in their car.
All three 3 technicians step back and admire their work with smiles. (camera zooms out with the reveal of them on the beach praising their recently completed car made out of sand.)
Suddenly, a father and son approaches. Guy says " Wow, my wife won't believe how great this looks..."
Son yells out "shotgun!"

Car drives off the beach and on to the streets.

End card says "Summer is Back.... It's Time for that #Maacover"
Title: Meltdown
Working Tag: Summer is Back...


Rough Idea: Winter Storms have been wreaking havoc this year. Frigid winds, blizzard whiteouts and mercury dropping temperatures. Take notice to the miserable man to your right. Certainly looks as though he isn't having a good day. Stuffy red nose, pale skin watery eyes as he watches his car being ushered into the back of the Maaco shop. He sits and waits. Time passes. And then something alerts him to turn his head. He raises out of his seat
and gazes at the most beautiful sight.
Then he has an mental epiphany. "I'm Ready."
Pulls off his bubble jacket with a sense of conviction (slow motion high frame rate)

Takes out his SPF 50, lathers up his bald spot with a dash across the nose.

Hops in his car retracts the sunroof and hits the pedal.

End card " Summer is Back..."It's time for that #Maacover"

No copy/verbiage just an epic audio track.

(Background shifts from snowy to summery outside atmosphere.)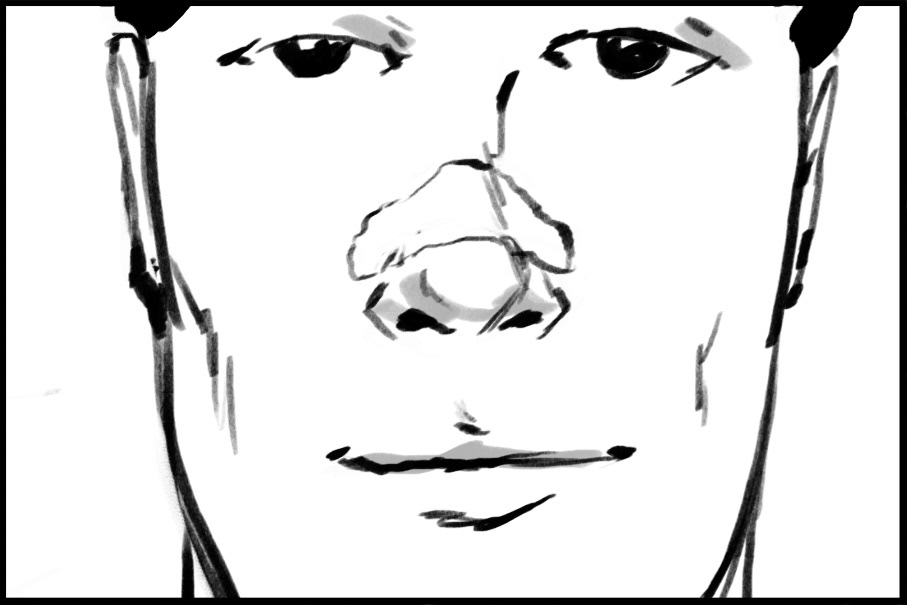 Commercial Concept 4
Title: John Woo Style
Working Tag: Spring Forward...


Rough Idea: Simple and straight forward idea using high grade slow motion (high frame rate) stock footage with premium sound effects/quality and saturated colors, hence the title.
Copy would be something like this:
The Signals of Spring....
The earth tilts more towards the sun...
The atmosphere becomes warmer...
Flowers bloom...
Snow Melts...
It's Time to Spring Forward... with a #Maacover.
Commercial Concept 5
Title: Socially Photoshopped

Rough Idea: So, this one is a little different. Starts off as a split screen of a retouched late 20 something year old woman. And on the other side a damaged car. With time-lapsing the car progresses to a fixed state as the
womans face regresses back to a blemished face. The ending tag in the middle of the screen then says #TrueBeauty.

The ad is more of a statement that go beyond the benefit of services. Could position Maaco as a spokesperson
of social change. Empowering women...!? Could be a way to win the respect of consumers because it's
unexpected/refreshing. Eh? I think I hear crickets...
Title: Maaco eCards



Rough Idea: So who hasn't received an ecard from a friend or special someone through facebook or twitter.
I have been lucky enough to get a few with topics ranging from birthday's to work related stuff, similar to the example below. And surely you can second the this guys emotion. I feel like that every Monday.

My idea is to create Maaco version ecards. Just for conceptual sake... I ran with the idea of a wife/girlfriend
always being in second place to a man's love for his car.
Title: Americana On-Hold Music


Rough Idea: After listening to at least 200 out of a genre of possibly 10,000 songs. I assembled a playlist of an hour or more of Americana Bluegrass music. It was challenging to distinguish this from Country Knee Slapping music. Such a fine line between the two I can see how they can easily crossover. I envision the music to play after a general ad, maybe taking the audio of :15 sec Half Price Paint Special (no price point) or :15 sec Insurance Claims Branding Spot. Then right after commencement of the playlist. Or if not a very general message below, then the playlist.

We think every driver deserves to feel 100% confident in their car – and in the people who take care of it.

That's why at Maaco, we're on the customer's side, every time. So choose Maaco!

We'll work with you and your insurance company to make sure we turn the car you drive back into the car you love.

We've assisted over 17 million drivers since 1972 and offer lifetime warranties on insurance repairs in all of our locations nationwide.

So come to the bodyshop that's easy, affordable, and reliable. Maaco – America's Bodyshop.
There's more to this proposal, however what I shared are the interesting parts.